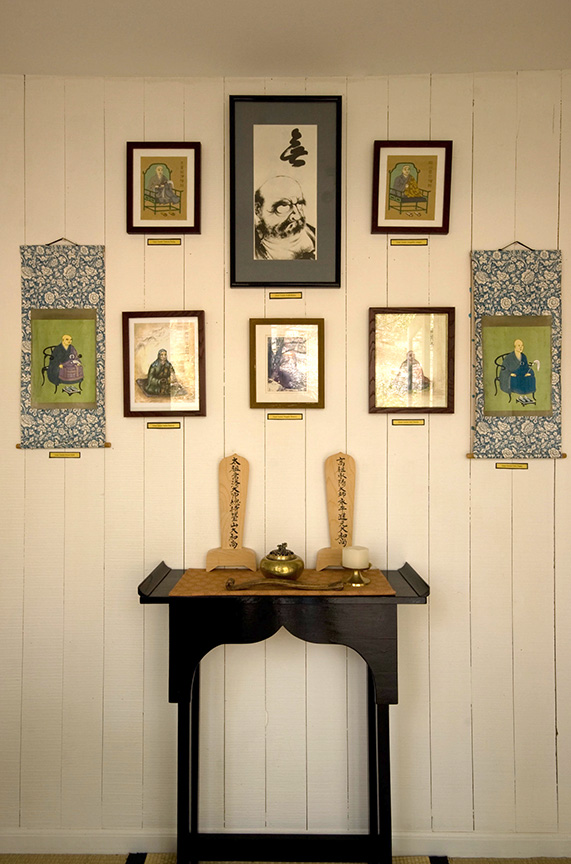 One Day Sitting Information
No Abode is a vibrant Buddhist practice community dedicated to Mahayana teachings, especially in the Soto Zen tradition. It is led by Tenshin Reb Anderson.
Registration is required. Registration closes the Wednesday before each sitting, it can close earlier if maximum capacity is reached.
GENERAL INFORMATION:
Tenshin Roshi requests that people attend the whole day
The sitting starts at 9:00 am, be seated at that time
Bring a bag lunch. Tea is provided
There is a voluntary work period – you may want to bring a change of clothing
Bring your own cushion or bench
All seating is open seating, chairs are available
Dress in layers or bring shawls, socks, etc.
Refrain from wearing any scented products
There is no set cost for the day. A donation is suggested, there are 2 donation boxes, one for No Abode, the other for a teaching donation
No Abode is an informal practice environment. The morning consists of several 30 minute periods of meditation, each followed by a brief walking meditation. There is a Dharma talk that ends around lunchtime. After lunch is a work period, followed by more meditation and a tea break. The day ends with a brief talk. There is no timed schedule of events.
PARKING
You are strongly urged to carpool or park at the Manzanita Park and Ride Lot in Mill Valley, right off of Hwy 101.
RIDESHARING FROM MANZANITA (Mill Valley to No Abode)
Leave your car at the free Manzanita Park and Ride lot which is just off 101 at the Hwy 1 exit. Opposite the Buckeye Roadhouse parking. To be invited to the NoAbodeRideSharing Google group, contact izbel18@gmail.com
CARPOOLING:
FROM THE EAST BAY: Contact Amanda at amandakairys@gmail.com
FROM SAN FRANCISCO: Contact Tedd at teddbrittbrown@gmail.com
CARPOOLING GUIDELINES:
Driver and rider come to a mutually convenient meeting spot. Rider offers to contribute to gas and/or bridge tolls
PARKING AT NO ABODE:
Park on Erica Road at the direction of the parking people – solo parking is discouraged.