About Tenshin Roshi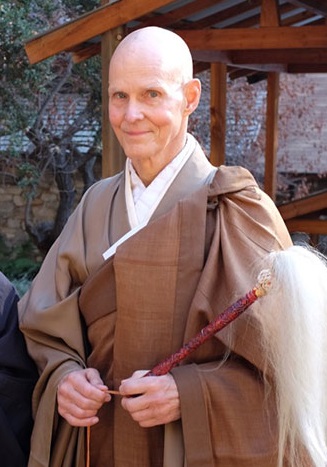 Tenshin Reb Anderson is a lineage-holder in the Soto Zen tradition of Shunryu Suzuki.
Senior Dharma Teacher and former abbot of San Francisco Zen Center, Tenshin Roshi lives and teaches at San Francisco Zen Center's Green Gulch Farm/Green Dragon Temple in Marin County, California, where he trains priests and dharma teachers as well as visiting and resident lay students.
Tenshin Roshi regularly leads two-month practice periods and a three-week intensive at Green Gulch. At Tassajara Zen Mountain Center he has led many three-month practice periods (ango), most recently in 2017.
Tenshin Roshi also leads retreats and sesshin as the guest of various sanghas across the U.S. and in Europe. In 2001, with a small group of students, he founded No Abode Hermitage in Mill Valley, California, as a temple and practice community devoted to his teaching and more broadly to Mahayana teachings in the Soto Zen tradition.
Born in Mississippi in 1943, Reb lived in Minnesota until 1967, when he left graduate studies in mathematics and Western psychology to move to San Francisco to practice and study with Suzuki Roshi. During these early years, Reb trained at SFZC's Tassajara Zen Mountain Center as well as at City Center. When Suzuki Roshi ordained him as a priest in 1970, he gave Reb the dharma name Tenshin Zenki (Naturally Real, The Whole Works).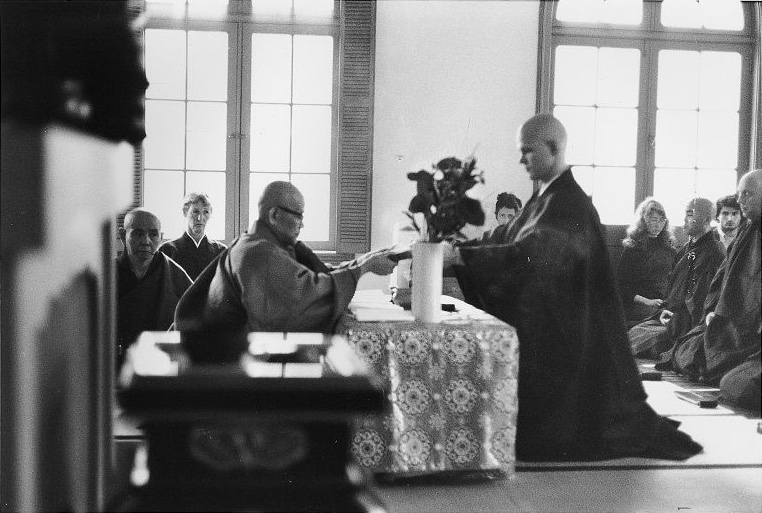 After Suzuki Roshi's death in 1971, Reb continued training and practice at San Francisco Zen Center and received dharma transmission from Zentatsu Richard Baker in 1983. From 1986 to 1995, he served as abbot and with Sojun Mel Weitsman as co-abbot of SFZC's three training centers (City Center, Green Gulch Farm, and Tassajara Zen Mountain Center).
Tenshin Roshi's Being Upright: Zen Meditation and the Bodhisattva Precepts (2001) is widely studied by Zen practitioners as they prepare to receive the precepts and beyond. Tenshin Reb Anderson is also the author of The Third Turning of the Wheel: Wisdom of the Samdhinirmocana Sutra (2012), Warm Smiles from Cold Mountains: Dharma Talks on Zen Meditation (1999) and Entering the Mind of the Buddha (2019).
Reb lives at Green Gulch Farm with his wife, a Jungian analyst in private practice. He is the father of two daughters, and a grandfather of four.